1/6 Action Figure Display Box with LED Spotlight and Rotating Base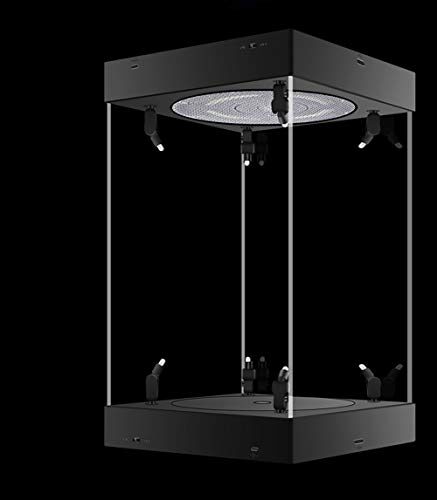 Features:
Made of highly transparent material with 95% transparency, making your figures look lifelike and stunning.
Bottom turntable can be rotated, so you can easily display your figures from different angles.
Top light has three different modes that will allow you to adjust the brightness of the light to create the perfect atmosphere.
Battery and USB power supply can switch between each other, so you can use it anywhere.
Benefits:
This collection box is a must-have for any 1/6 action figure collector, player, or enthusiast.
It will help you display your figures in a way that is both beautiful and functional.
The rotating turntable allows you to show off your figures from different angles, and the LED spotlight creates a dramatic stage effect.
The battery and USB power supply options make it easy to use the collection box anywhere.
Call to Action:
Order your 1/6 Action Figure Display Box today and start showing off your figures in style!
Last updated on 10/05/2023 4:31 PM