Izuku Midoriya & Eri (Bright Future) My Hero Academia – Ichibansho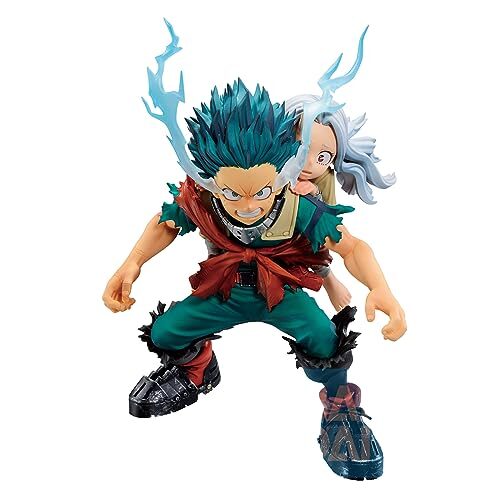 From the popular anime series "My Hero Academia" comes this adorable Ichibansho figure of Izuku Midoriya and Eri!
This figure captures the heartwarming relationship between these two characters perfectly, with Izuku giving Eri a reassuring smile as she rests in his arms. The sculpting and detailing are exquisite, from the folds of their clothing to the expressions on their faces.
Standing at approximately 4.7″ tall, this figure is the perfect size for any display. Be sure to add it to your collection today!
Features:
Expertly crafted and meticulously sculpted
Captures the heartwarming relationship between Izuku and Eri perfectly
Exquisite sculpting and detailing
Approximately 4.7″ tall
Order your Izuku Midoriya & Eri (Bright Future) Ichibansho figure today!
Last updated on 10/29/2023 12:25 AM