LEGO Star Wars A New Hope Yavin 4 Rebel Base 75365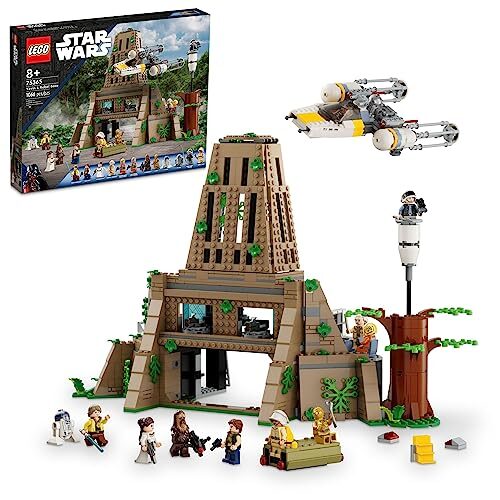 Relive the iconic moments of Star Wars: A New Hope with the LEGO Yavin 4 Rebel Base!
This detailed LEGO brick-built model features a command room with a rotating hologram table, pilot briefing room, medal ceremony stage, 2 rotating stud shooters, a buildable tree with an elevating watchtower, and more.
The set also includes 12 Star Wars figures, including Luke Skywalker, Princess Leia, Han Solo, Chewbacca, C-3PO, General Dodonna, Jon Vander, Garven Dreis, Rebel Fleet Trooper and Rebel Crew, and R2-D2 and R2-BHD LEGO droid figures.
The Y-wing features a minifigure cockpit, space for a droid, and 2 spring-loaded shooters. The Star Wars playset also includes buildable landing lights, steps and a service cart with storage for a wrench.
This is the perfect gift for kids ages 8 and up who are fans of the classic Star Wars saga. It's also a great way to build and play together with friends and family.
Order your LEGO Yavin 4 Rebel Base today and start your adventure!
Last updated on 10/05/2023 4:35 PM