Samurai War Machine Marvel – Meisho Manga Realization Koutetsu by Tamashii Nations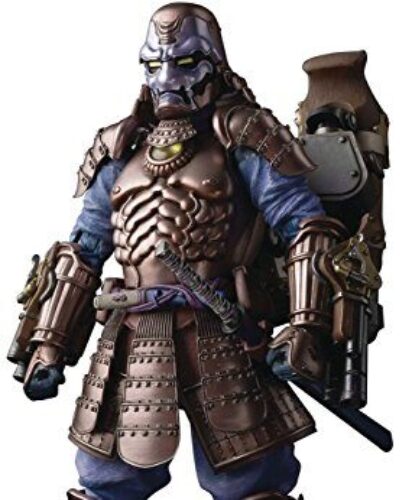 The Meisho Manga Realization Koutetsu Samurai War Machine is a highly detailed and poseable action figure that reimagines the iconic superhero as a samurai of old.
The figure is arranged by Takeyuki Takeya and sculpted by Junichi Taniguchi and Takashi Yamaguchi. Their masterful skills have re-envisioned the War Machine as it might have appeared in the era of Samurai. The figure features intricate detail, from the ornate scrollwork on the breastplate to the rivets on the plating. It also includes two pairs of optional hands, a sword, a backpack, and a stand.
The figure stands 180mm tall and is the perfect addition to any collection of Marvel or manga figures.
Features:
Highly detailed sculpt and paintwork
Interchangeable hands
Ornate scrollwork on the breastplate
Rivets on the plating
Sword
Backpack
Stand
180mm scale
This action figure is the perfect gift for any fan of manga or Marvel. It's highly detailed and poseable, and it comes with all the accessories you need to recreate your favorite scenes from the comics or movies. Order yours today!
Last updated on 10/05/2023 4:37 PM