Gaara – Naruto Shippuden – KIZUNA Relation by Tamashii Nations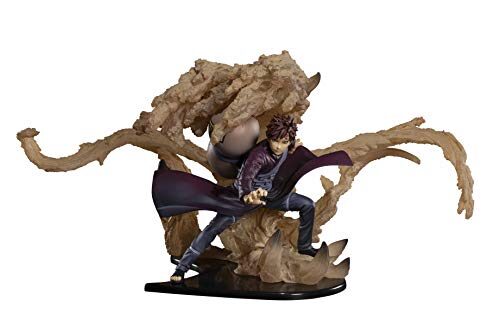 The Naruto Shippuden – Gaara – KIZUNA Relation, Bandai Tamashii Nations Figuarts Zero figure is the perfect addition to any Naruto collection. This highly detailed figure is rendered with gorgeous effects to draw out the character of Gaara, the Kazekage of the Sand Village who is known for his sand manipulation abilities. The set includes the figure and a stand.
Here are some of the features:
Highly detailed figure of Gaara with stunning effects
Made of high-quality PVC and ABS materials
Gorgeous paintwork
Highly poseable
Perfect for any Naruto fan
The figure is sculpted in a dynamic pose, showing Gaara standing on a sand dune with his sand armor surrounding him.
The figure also features Gaara's sand gourd, which is filled with his sand manipulation abilities.
The figure is the perfect way to show your love for Naruto Shippuden and the character of Gaara.
It is also a great way to start or add to your Kizuna Relation collection.
This is a must-have for any fan of the Naruto series. Order yours today!
Last updated on 10/05/2023 4:34 PM