Fiona Frost Spy x Family by Tamashii Nations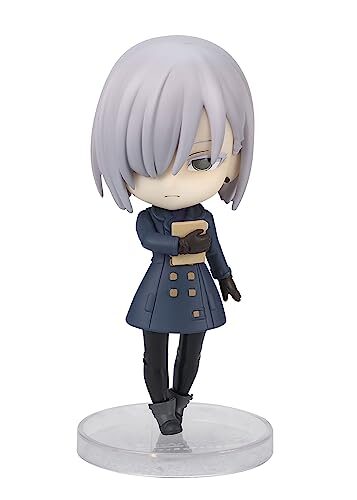 Your Favorite Character, Squished Down to Adorable Palm-Sized Proportions
The Figuarts Mini series brings your favorite characters from anime and manga to life in adorable palm-sized proportions. This Fiona Frost figure stands approximately 3.5″ tall and features lifelike eyes and simple posability. The set includes the main body, an optional pair of arms, and a stand.
A Must-Have for Any SPY x FAMILY Fan
If you're a fan of the hit anime series SPY x FAMILY, then this figure is a must-have for your collection. Fiona Frost is a skilled ice skater and assassin, and this figure captures her likeness perfectly. Order yours today and add her to your Figuarts Mini collection!
Features:
Approximately 3.5″ tall
Lifelike eyes
Simple posability
Set includes main body, optional pair of arms, and stand
The Figuarts Mini series is known for its high quality and attention to detail.
This figure is perfect for displaying on your desk or shelf.
It's also a great gift for any SPY x FAMILY fan.
Last updated on 10/05/2023 4:36 PM