Son Goku Super Saiyan -The Burning Battles- Dragon Ball Z by Tamashii Nations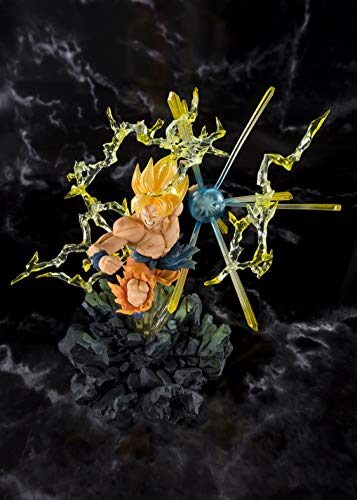 The ever-popular Dragon Ball character, Super Saiyan Goku, joins the Figuarts ZERO line in this amazing statue! This statue features translucent parts for the effect parts to replicate the truly awesome appearance of his attack moves. The Chogekisen – Extra Battle series features cool style sculpting technology from Figuarts ZERO, using sculpting and effects to bring combat scenes to life. This installment portrays an epic battle scene featuring the ever-popular Goku.
This statue is perfect for any fan of Dragon Ball Z and is sure to be a prized addition to any collection. It is recommended for ages 15 and up.
Last updated on 10/05/2023 4:33 PM