Deadpool 2 Action Figure by Tamashii Nations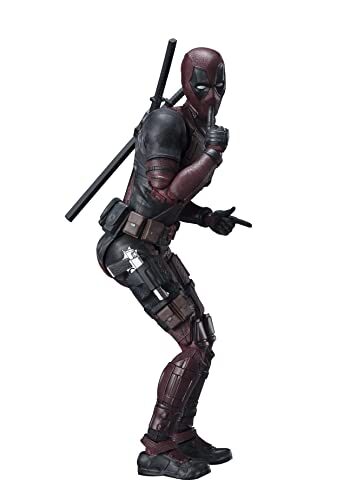 Deadpool 2 Action Figure
This highly detailed and poseable action figure of Deadpool from the film "Deadpool 2" comes with a variety of accessories, including two swords, a scabbard, four guns (two with firing effects and two with smoke effects), two holsters, a knife, a knife case, and a bomb collar. The figure also comes with three pairs of optional eyes and eight pairs of optional hands, so you can create your own unique poses.
Features:
Three pairs of optional eyes
Eight pairs of optional hands
Approximately 6.1″ tall
This figure is the perfect gift for any fan of Deadpool or the film "Deadpool 2". Order yours today!
Last updated on 10/05/2023 4:34 PM