Ronin Jango Fett Star Wars Action Figure – Tamashii Nations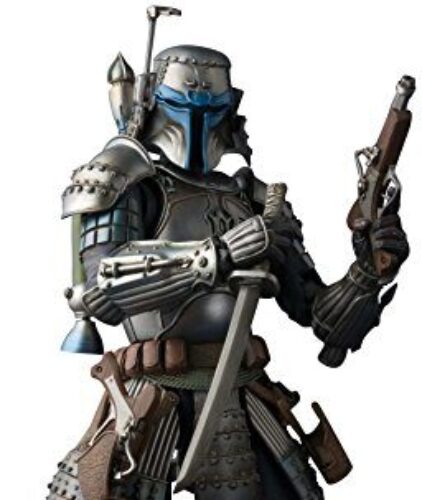 The Meisho Movie Realization series re-envisions popular characters as they might appear in the ancient era of the Samurai. The bounty hunter Jango Fett is reimagined as a Ronin, a masterless samurai.
This highly detailed figure features his trademark pair of guns, which can be attached to his legs. It also includes 8 optional pairs of hands, a kunai blade, and a display stand.
Order your Meisho Movie Realization Ronin Jango Fett figure today!
Here are some additional details about the figure:
Height: 6 inches
Material: ABS, PVC
Features:

Reimagined as a Ronin, a masterless samurai
Trademark pair of guns that can be attached to his legs
8 optional pairs of hands
Kunai blade
Display stand
Last updated on 10/05/2023 4:38 PM