Super Saiyan 3 Son Goku – Dragon Fist Explosion by Tamashii Nations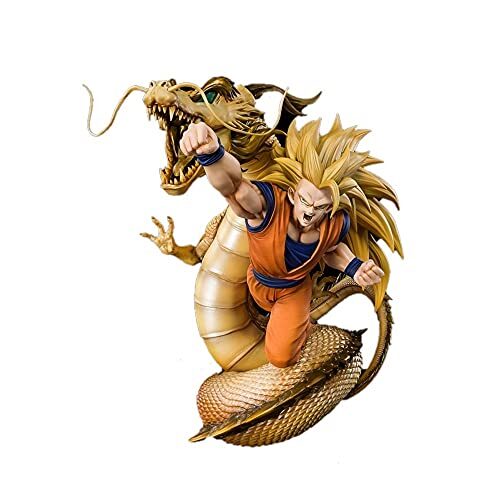 Super Saiyan 3 Son Goku -Dragon Fist Explosion- Figuarts ZERO
From the popular anime movie "Dragon Ball Z: Dragon Fist Explosion!! If Goku Can't Do It, Who Will?", Super Saiyan 3 Son Goku joins the Figuarts ZERO series in this amazing statue! This statue captures Goku's epic Dragon Fist scene from the film, with meticulous coloring that evokes the drama of him defeating his foe in the climax of the film.
The statue stands approximately 7 inches tall and features Goku in his Super Saiyan 3 form, with his hair standing on end and his fist glowing with energy. The statue is also sculpted to capture the dynamic movement of Goku's attack, making it look like he is about to deliver the final blow to his opponent.
This statue is a must-have for any fan of Dragon Ball Z. It is the perfect way to commemorate Goku's iconic Dragon Fist attack and to display your collection.
Features:
Highly detailed statue
Meticulously colored to evoke the drama of the scene *Captures Goku's epic Dragon Fist attack
Perfect for fans of Dragon Ball Z
Specs:
Materials: PVC, ABS
Package: Closed box with window
Height: Approx. 7.0″
Last updated on 10/05/2023 4:33 PM