Eustass Kid Figure – One Piece – Wano Country Arc by Tamashii Nations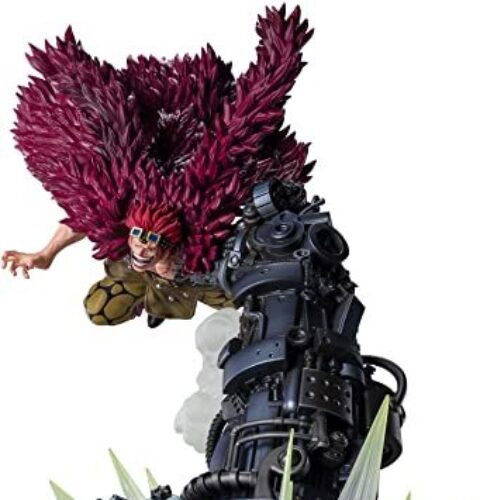 This oversized Eustass Kid figure from the Wano Country arc of One Piece is a must-have for any fan of the series. Standing approximately 14 inches tall, the figure is posed in mid-"Punk Gibson" attack with its giant metal arm. The figure is incredibly detailed, and can be enjoyed being viewed from all directions.
FiguartsZERO is a series of dynamic fixed-pose figures with spectacular effect parts!
Features:
Oversized figure stands approximately 14 inches tall
Posed in mid-"Punk Gibson" attack with giant metal arm
Incredibly detailed
Perfect for fans of One Piece
Great for display
Order your Eustass Kid figure today and bring home a piece of the One Piece world!
Last updated on 10/05/2023 4:35 PM