Lego Star Wars: A New Hope Mos Eisley Cantina 75290 Building Set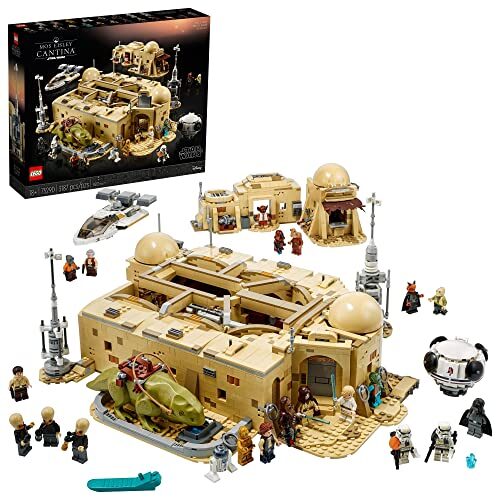 Build your own Mos Eisley Cantina and recreate classic scenes from Star Wars: A New Hope!
This detailed LEGO brick-built model features a removable roof for easy access, 2 attachable buildings, 2 Landspeeders, plus a LEGO Dewback figure.
The set includes 21 LEGO Star Wars minifigures, including Luke Skywalker, Han Solo, Chewbacca, Obi-Wan Kenobi, and more.
With the Cantina measuring over 20.5" (52cm) wide when opened up, this 3,187-piece building set for adult fans looks intergalactic on display.
Includes easy-to-follow instructions so even LEGO newcomers can build confidently, plus an illustrated booklet about the set and movies.
Order your LEGO Star Wars Mos Eisley Cantina today and start your adventure!
Last updated on 10/05/2023 4:31 PM