LEGO Star Wars Chewbacca 75371 Buildable Star Wars Collectible for Adults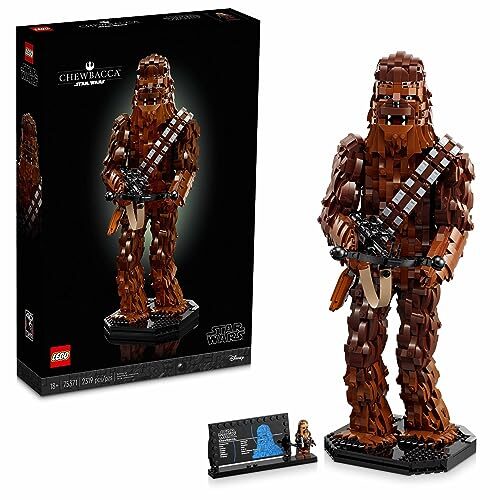 Celebrate the 40th anniversary of Star Wars: Return of the Jedi with this buildable and displayable LEGO Star Wars Chewbacca collectible!
This detailed LEGO brick-built model is a faithful recreation of the beloved Wookiee, standing over 18 in. (46 cm) tall. It features a hairy body, bandolier, and giant bowcaster, and comes with a plaque with information about the character.
This is the perfect set for any Star Wars fan or experienced LEGO builder. It's a challenging build that will test your skills, but the finished product is a stunning display piece that will be the envy of all your friends.
Ideal for:
Adults and experienced LEGO builders
Star Wars fans
Anyone who loves to build and display
Order your LEGO Star Wars Chewbacca today and start your adventure!
Last updated on 10/05/2023 4:31 PM