Iron Man Marvel Manga Realization Samurai Action Figure by Tamashii Nations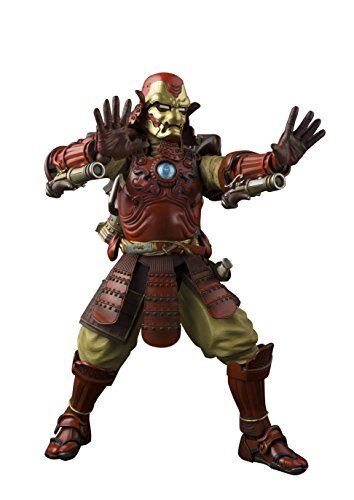 The Manga Realization Samurai Iron Man is a highly detailed and poseable action figure that reimagines the iconic superhero as a samurai of old.
The figure features intricate detail, from the ornate scrollwork on the breastplate to the rivets on the plating. The clockwork, steam-punk style jet pack and flintlock rifle-esque cannons add to the fantastic atmosphere of the design.
The figure stands 180mm tall and comes with two types of optional hands (left and right sides), a katana, and a jetpack. It is the perfect addition to any collection of Marvel or manga figures.
Features:
Highly detailed sculpt and paintwork
Interchangeable hands
Clockwork, steam-punk style jet pack
Flintlock rifle-esque cannons
Katana
180mm scale
This action figure is the perfect gift for any fan of manga or Marvel. It's highly detailed and poseable, and it comes with all the accessories you need to recreate your favorite scenes from the comics or movies. Order yours today!
Last updated on 10/05/2023 4:37 PM