Deadpool Marvel – Meisho Manga Realization by Tamashii Nations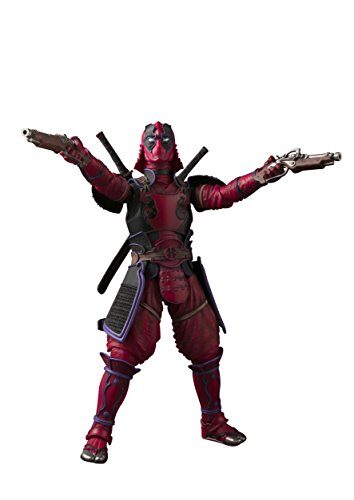 The TAMASHII NATIONS Bandai Nations Meisho Manga Realization Deadpool Marvel Action Figure is a highly detailed and poseable action figure that reimagines the Merc with a Mouth as a samurai of old.
The figure is designed by the legendary Takayuki Takeya and features intricate detail, from the ornate scrollwork on the breastplate to the rivets on the plating. It also includes two pairs of optional hands, two katanas, two pistols, and three pairs of optional eye parts.
The figure stands 8 inches tall and is the perfect addition to any collection of Marvel or manga figures.
Features:
Highly detailed sculpt and paintwork
Interchangeable hands
Ornate scrollwork on the breastplate
Rivets on the plating
Two katanas
Two pistols
Three pairs of optional eye parts
Weapon holster parts
This action figure is the perfect gift for any fan of manga or Marvel. It's highly detailed and poseable, and it comes with all the accessories you need to recreate your favorite scenes from the comics or movies. Order yours today!
Last updated on 10/05/2023 4:37 PM