Eustass.Kid (Battle of Monsters on Onigashima) One Piece by Tamashii Nations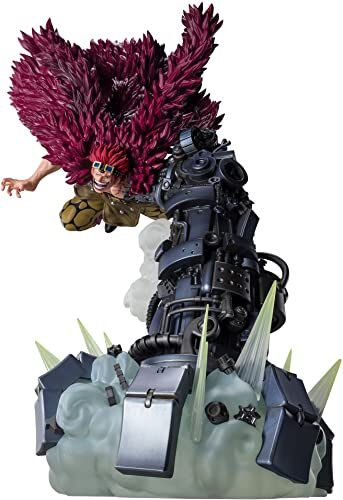 This highly detailed statue of Eustass Kid from the anime series "One Piece" is the latest addition to the Extra Battle series. It stands approximately 14″ tall and features Kid posed in mid- "Punk Gibson" attack with his giant metal arm. The statue is made of high-quality materials and features incredible detail, capturing the essence of Kid's power and ferocity.
A Must-Have for Any One Piece Fan
If you're a fan of One Piece, then this statue is a must-have for your collection. It's a beautifully crafted statue that is sure to impress even the most discerning fans. Order yours today!
Features:
High-quality materials
Incredible detail
Approximately 14″ tall
Posed in mid- "Punk Gibson" attack
Comes with a stand
Specifications:
This product is for ages 15+.
Last updated on 10/05/2023 4:35 PM