Anya Forger – Odekeke Outfit – Spy x Family by Tamashii Nations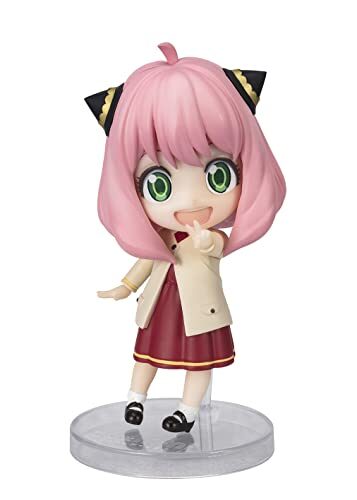 Your Favorite Character, Squished Down to Adorable Palm-Sized Proportions
The Figuarts Mini series brings your favorite characters from anime and manga to life in adorable palm-sized proportions. This Anya Forger figure stands approximately 3.1″ tall and features lifelike eyes and simple posability. The set includes the main body, an optional pair of arms, and a stand.
A Must-Have for Any Spy x Family Fan
If you're a fan of the hit anime series SPY x FAMILY, then this figure is a must-have for your collection. Anya Forger is the telepathic child who poses as a normal student named Anya Forger to complete her parents' missions. This figure captures her likeness perfectly in her Odekeke Outfit.
Features:
Approximately 3.1″ tall
Lifelike eyes
Simple posability
Set includes main body, optional pair of arms, and stand
Order yours today and bring Anya Forger home!
Last updated on 10/05/2023 4:36 PM