Becky Blackbell Spy x Family by Tamashii Nations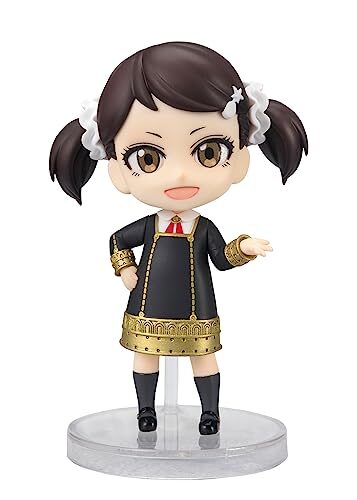 Introducing the Enchanting TAMASHII NATIONS – SPY × Family – Becky Blackbell Bandai Figuarts Mini Action Figure
Embrace the newest addition to the series – Becky Blackbell from the beloved "SPY x FAMILY" universe. Standing elegantly at approximately 3.1″ tall, this meticulously crafted figure captures Becky's essence with remarkable accuracy. This cherished character is reimagined in irresistibly adorable palm-sized form, complete with lifelike eyes and effortless posability.
Unleash your creativity with the included optional pair of arms, allowing you to customize Becky's demeanor to match your imagination. Display her prominently using the provided stand, ensuring she takes center stage in your collection.
Elevate your space with the allure of espionage and familial bonds embodied in the endearing figure of Becky Blackbell. Order yours today and relish the presence of this enchanting masterpiece that brings the magic of "SPY x FAMILY" into your hands.
Last updated on 10/05/2023 4:36 PM