Muichiro Tokito – Demon Slayer Mini (BAS60832) by Tamashii Nations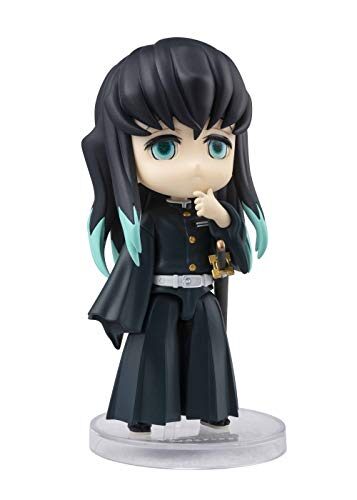 This adorable mini figure captures all the drama and charm of Muichiro Tokito from the popular anime series Demon Slayer: Kimetsu no Yaiba. With its lifelike eyes, simple posability, and stylishly squashed proportions, this figure is the perfect way to bring Tokito Muichiro to life in your collection.
The figure comes with two sets of arms, so you can pose Tokito in different ways. It also comes with a stand, so you can display it on your desk or shelf.
This figure is the perfect gift for any fan of Demon Slayer: Kimetsu no Yaiba. It is also a great way to start your collection of Demon Slayer mini figures.
Features:
Lifelike eyes
Simple posability
Stylish proportions
Two sets of arms
Stand
Approximately 3.5 inches tall
Specs:
Manufacturer: Bandai Spirits
Series: Demon Slayer: Kimetsu no Yaiba
Product Line: Demon Slayer Mini
Materials: ABS, PVC
Order your Muichiro Tokito Demon Slayer Mini today and add it to your collection!
Last updated on 10/05/2023 4:32 PM