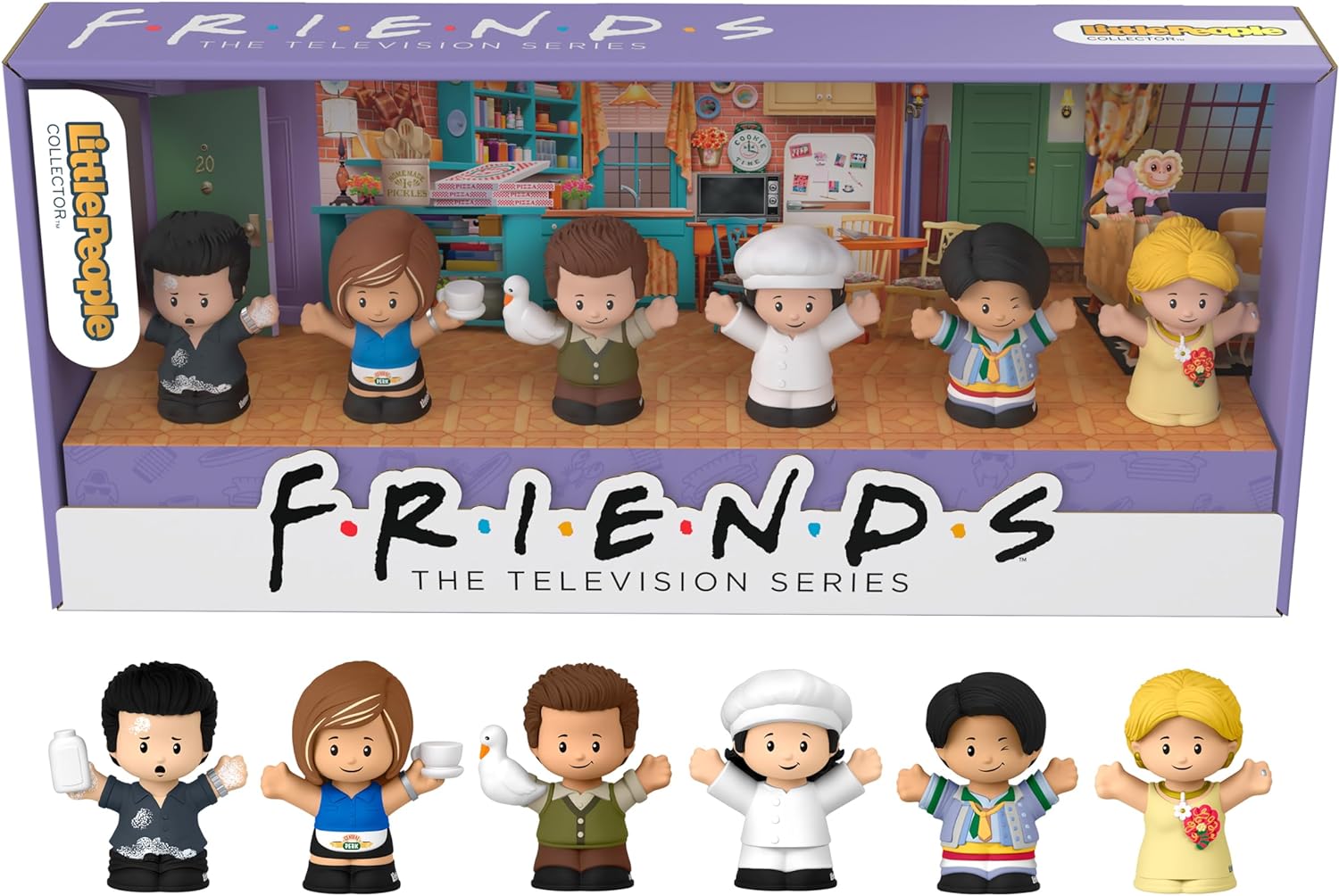 Taking a Nostalgic Journey with Little People Collector Toys
My History with Little People Toys
I was beyond thrilled when I first stumbled upon the Little People Collector line by Fisher-Price. As a child of the 80s and 90s, I found myself transported back to those cherished days spent playing with classic Little People toys. The chunky figures with their cheerful faces were more than just toys; they were windows to a world of imagination. Little People were a staple in countless households, and my own was no exception. I can still vividly recall the little black and white dog, the iconic school bus that had been passed down through generations, and the adorable nursery set that never failed to capture my attention. These were more than playthings; they were treasured companions that fueled my youthful imagination.
Little People hold quite a storied history. Fisher-Price introduced these beloved toys in the late 1950s, crafting them primarily from wood and designing them with the youngest of children in mind. The early sets and characters were simple, with rounded edges and no small parts, ensuring safety and countless hours of play. These timeless toys continued to evolve, changing with the times and adapting to new generations.
The Little People Collector Line
The true turning point came when Fisher-Price announced the Little People Collector line, a tribute to beloved TV shows, movies, music groups, sports, history and more. It was then that I knew I had to start collecting. These new Little People Collector sets offer a chance to revisit my own childhood while sharing these pop culture touchstones with my children.
The future is bright for my collection. I eagerly anticipate adding more television, movie, music, and comic book characters to my ever-growing assembly. The possibilities seem limitless. Dream sets on my wish list include "Star Wars," "Harry Potter," "The Big Bang Theory," and more Marvel Comics characters, including a Stan Lee Little People. And, of course, I look forward to expanding my collection with more DC collectibles.
Building My Little People Collection
My collection began with the iconic "Friends" set. As someone who grew up with "Friends" being must-see TV, seeing the characters rendered in classic Little People style was an emotional journey. Together with my daughter, we embarked on adventures with the backdrop of the iconic apartment, and I shared stories of growing up with the show.
Yet, it doesn't stop there. My collection now includes sets inspired by "The Office" and "Seinfeld," as well as holiday favorites like "Hocus Pocus," "National Lampoon's Christmas Vacation," and "Elf!" The moment I saw Ted Lasso join this eclectic collection, I knew it had to be mine.
As a dedicated collector, I've learned a few tricks of the trade. I recommend storing sets in clear plastic containers, ensuring all the pieces stay together. Keeping a catalog of your collection keeps things organized and adds to the excitement. Seasonal display changes breathe fresh life into your collection and keep the nostalgia alive.
Displaying and Enjoying My Little People Collection
Displaying these nostalgic sets on my collector's shelf brings immense joy. I eagerly await adding "The Beatles," "KISS," and "The Rolling Stones" to expand my music collection. These collectibles bridge generations. Young or old, they ignite conversations and foster shared experiences.
But perhaps the most rewarding aspect is the intergenerational playtime they provide. Through these sets, I introduce my children to shows and characters from my own childhood and beyond. As we play together with these Little People, I offer glimpses of what life was like in the 80s and 90s. It's not just play; it's a bonding experience and the beginning of their own pop culture journey.
Reasons to Love Little People Collectors
There are so many reasons to love the Little People Collector line:
Highly Detailed Sculpts: Figures capture the essence of each character, paying homage to their original counterparts.
Durable Construction: Designed for imaginative play, these Little People stand the test of time.
Vibrant Colors and Charming Expressions: The figures burst with personality.
Wide Variety: The diversity of characters and sets allows collectors to curate unique collections.
Valuable Collectibles: Over time, these sets accrue sentimental and monetary value.
A Community of Collectors: There's a whole community to trade tips and photos, sharing the excitement.
The Future of My Little People Collection
Little People Collector toys are vessels of nostalgia, treasures to be held and shared. I can't wait to pass my collection down to future generations. For nostalgic toy collectors like myself, the Little People Collector series delivers big fun in a small package. It's a toy line with multi-generational appeal, bringing joy to both kids and adult fans. The future looks bright, and I'm excited to see what Mattel has in store next for the Little People Collector line. Maybe, just maybe, we'll finally get that Jamie Tartt figure!