Ant-Man & Ant Set "Ant-Man And The Wasp" by Tamashii Nations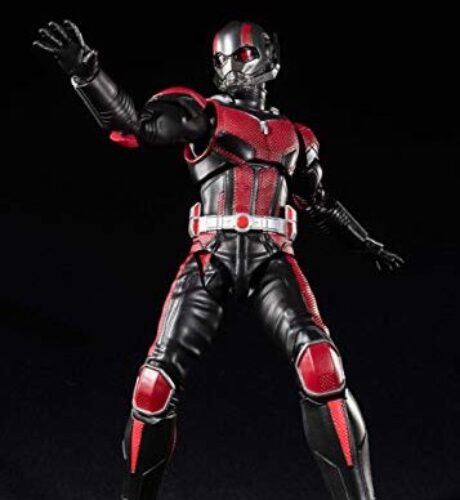 Ant-Man Returns in His All-New Suit!
The iconic Ant-Man returns in his all-new suit from the movie "Ant-Man and the Wasp"! This highly detailed and poseable figure features a translucent plastic helmet and precise paint applications for added realism. The set also includes a sizeable "Ant" for Ant-man to ride atop, measuring in at a whopping 9.8″ inches in length! The set also includes interchangeable hand parts and a pedestal.
Features:
Highly detailed sculpt and paintwork
Translucent plastic helmet
Precise paint applications
Sized Ant for Ant-man to ride atop
Interchangeable hand parts
Pedestal
This action figure is the perfect gift for any fan of Ant-Man. It's highly detailed and poseable, and it comes with all the accessories you need to recreate your favorite Ant-Man scenes from the movie. Order yours today!
Last updated on 10/05/2023 4:34 PM