Taikoyaku Stormtrooper "Star Wars" Action Figure by Tamashii Nations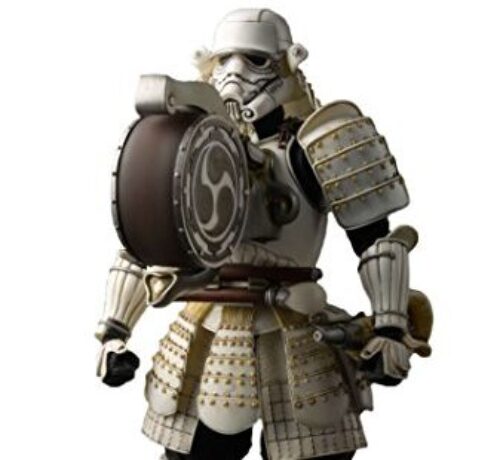 Introducing the Meisho Movie Realization Taikoyaku Stormtrooper figure!
This figure is a stunning reimagining of the iconic Star Wars Stormtrooper as a feudal Japanese drummer. The figure features a meticulously detailed sculpt and paint job, and comes with a variety of accessories, including interchangeable hands, drumsticks, a conch shell, and a flag set.
The Taiko Yaku Stormtrooper figure is a must-have for any Star Wars fan or collector of Japanese-style action figures.
Features:
Meticulously detailed sculpt and paint job
Comes with a variety of accessories, including interchangeable hands, drumsticks, a conch shell, and a flag set
Unique feudal Japan aesthetic
A must-have for any Star Wars fan or collector of Japanese-style action figures
Specifications:
Height: Approx. 17 cm
Materials: ABS, PVC, CLOTH
Package: Cover box
Last updated on 10/05/2023 4:38 PM