Eternal Sailor Moon -Darkness Calls to Light, & Light, Summons Darkness- chouette Figure by Tamashii Nations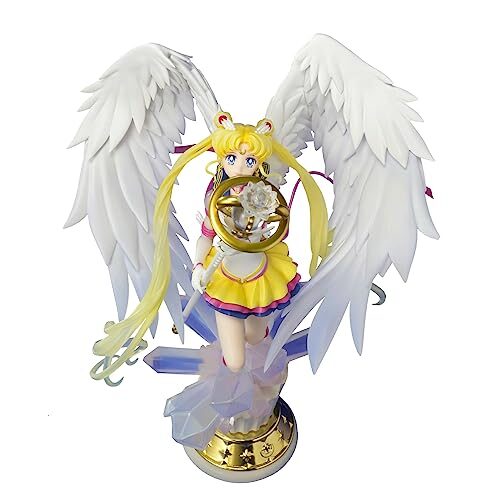 Pretty Guardian Sailor Moon Cosmos: The Movie – Eternal Sailor Moon -Darkness Calls to Light, and Light, summons Darkness-, Bandai Spirits FiguartsZERO chouette Figure by Tamashii Nations
From the anime film "Pretty Guardian Sailor Moon Cosmos: The Movie," comes this stunning Figuarts Zero chouette figure of Eternal Sailor Moon!
This figure perfectly captures Eternal Sailor Moon's ephemerality and courage, with her flowing hair and gown, and her determined expression. The use of gentle yet detailed sculpting, translucent materials, and chrome plating creates a truly breathtaking figure.
Standing approximately 9.4″ tall, this figure is a must-have for any Sailor Moon fan!
Set Contents:
Features:
Highly detailed and accurate sculpting
Translucent materials and chrome plating for a stunning effect
Approximately 9.4″ tall
Order your Eternal Sailor Moon Figuarts Zero chouette figure today!
Last updated on 10/26/2023 6:58 PM