Falcon "Avengers: Infinity War" Action Figure by Tamashii Nations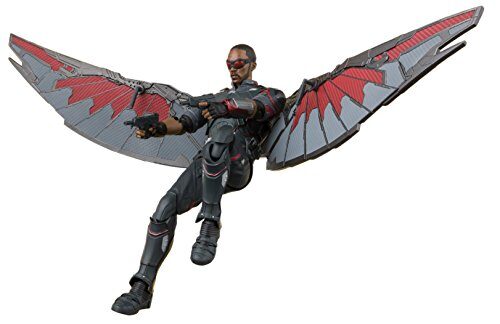 The Falcon Joins the S.H.Figuarts Line!
The Falcon, from Marvel's Avengers: Infinity War, joins the S.H.Figuarts action figure line! This highly detailed and poseable figure seamlessly transforms into flying mode by using the detachable wing gears included. It also includes 2 optional pair of hands, joint parts for Tamashii Stage, optional backpack for wings, an optional head, pair of holographic wings, and 2 exclusive weapons.
Features:
Highly detailed sculpt and paintwork
Multiple interchangeable hands
Detachable wing gears for flying mode
Joint parts for Tamashii Stage
Optional backpack for wings
Optional head
Pair of holographic wings
2 exclusive weapons
This action figure is the perfect gift for any fan of the Falcon. It's highly detailed and poseable, and it comes with all the accessories you need to recreate your favorite Falcon scenes from the movie. Order yours today!
Last updated on 10/05/2023 4:34 PM