Gundam Astray Redframe Kai (Alternative Strike Ver.) Alternative Strike by Tamashii Nations
Add to wishlist
Added to wishlist
Removed from wishlist
0
Add to compare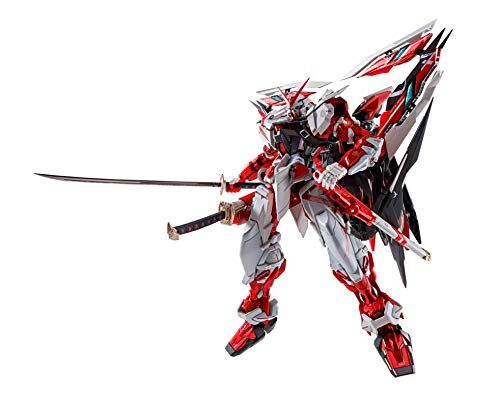 A Reimagined Classic
This Metal Build figure of the Gundam Astray Redframe Kai (Alternative Strike Ver.) is a repainted version of the popular Astray Gundam. The body scheme has been totally re-envisioned for a dramatic new look, and new parts include a backpack that can be mounted on either the Strike or Astray Gundam, for enhanced play value and displayability.
A Must-Have for Any Gundam Fan
If you're a fan of the Gundam Astray series, then this figure is a must-have for your collection. It's a beautifully crafted figure that is sure to impress even the most discerning fans. Order yours today!
Features:
Reimagined body scheme with metallic paint
New backpack that can be mounted on either Strike or Astray Gundam
Five pairs of optional hands
Beam rifle, two beam sabers, anti-beam shield
Gerbera Straight set, Tiger Pierce set
Tactical Arms IIL, Arrow Form beam effect
Stand set, and backpack mounting joints (Strike and Astray versions.)
Specifications:
Approx. Product Size: 7″
Material: ABS, PVC, Diecast
This product is for ages 15 and up.
Last updated on 10/16/2023 3:09 AM