Iron Man Mark 6 – Avengers Action Figure by Tamashii Nations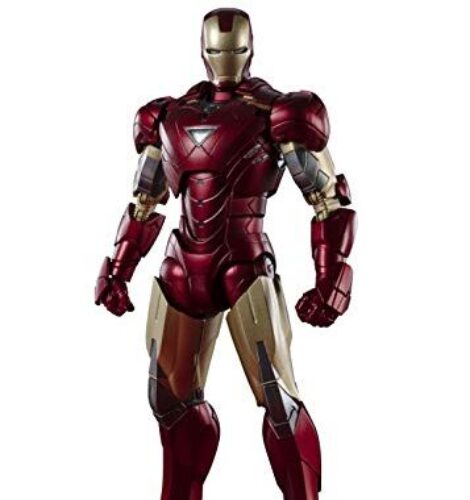 Iron Man Mark 6: Battle Damaged Edition
The iconic Iron Man Mark 6 armor returns, now in a battle-damaged edition! This highly detailed and poseable figure features a new head, chest, and revised coloring, as well as immersive, detailed repulsor and beam effects that let you recreate dramatic scenes from the Battle of New York. The figure also includes a custom stand printed with a logo, so you can display him in any pose you like.
Features:
Highly detailed sculpt and paintwork
Multiple interchangeable hands
Battle-damaged armor
Repulsor and beam effects
Custom stand with logo
This action figure is the perfect gift for any fan of Iron Man. It's highly detailed and poseable, and it comes with all the accessories you need to recreate your favorite scenes from the movie. Order yours today!
Last updated on 10/05/2023 4:39 PM