Mobile Suit Gundam: The Origin MS-06C Zaku II Type C by Tamashii Nations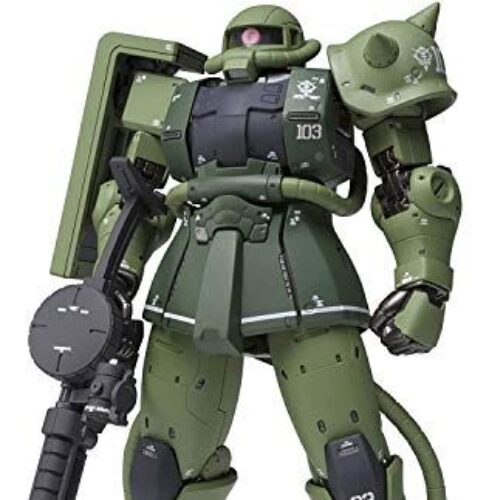 This stunning figure of the Zaku II Type C is the latest addition to the GundamFix Figuration Metal Composite series. It features detailed sculpting and coloring, and comes with a variety of accessories, including four pairs of optional hands, a Zaku machinegun and two magazines, A-type and B-type bazookas with conversion parts and two magazines each, left and right bazooka latch parts, a long and a short Heat Hawk, optional antenna, stand, and decals.
A Must-Have for Any Gundam Fan
If you're a fan of Mobile Suit Gundam, then this figure is a must-have for your collection. It's a beautifully crafted figure that is sure to impress even the most discerning fans. Order yours today!
Features:
Detailed sculpting and coloring
Variety of accessories
Overseen by designer Hajime Katoki
Approximately 7 inches tall
Specifications:
Material: ABS, PVC, Diecast
This product is for ages 15 and up.
Last updated on 10/05/2023 4:37 PM