Spider-Man: No Way Home – Friendly Neighborhood Spider-Man by Tamashii Nations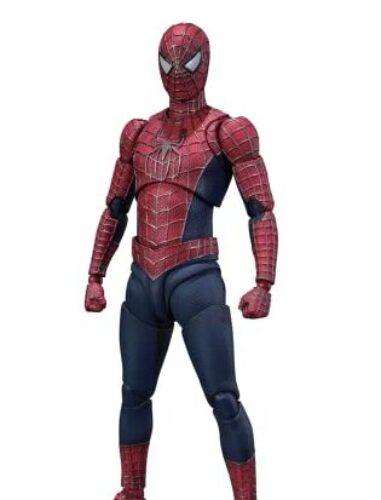 he Friendly Neighborhood Spider-Man Returns!
The Friendly Neighborhood Spider-Man, played by Tobey Maguire, makes a surprise comeback after 20 years in the film "Spider-Man: No Way Home". This highly detailed and poseable action figure features a faithfully accurate facial sculpt, allowing you to replicate scenes of him offering advice to his younger counterpart (sold separately). It also comes with two optional heads, a removed mask, and web effects, so you can recreate your favorite moments from the film.
Features:
Faithfully accurate facial sculpt
Two optional heads
Removed mask
Web effects
Approximately 5.8 inches tall
This action figure is the perfect gift for any fan of Spider-Man: No Way Home. It's highly detailed and poseable, and it comes with a variety of accessories to let you recreate your favorite scenes from the movie. Order yours today!
Last updated on 10/05/2023 4:34 PM