Anya Forger Spy x Family – by Tamashii Nations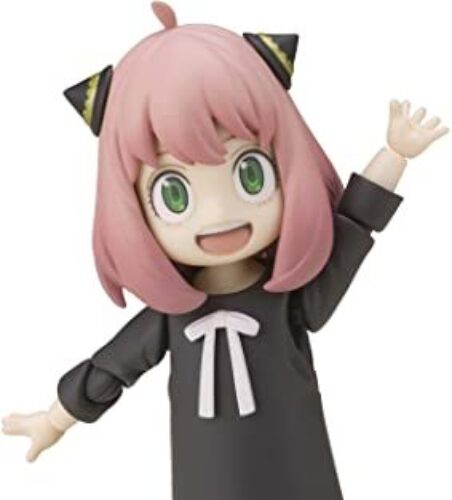 The Adorable Telepath from Spy x Family Joins S.H.Figuarts!
This highly detailed figure of Anya Forger from the anime series "Spy x Family" is the latest addition to the S.H.Figuarts series. It stands approximately 3.1″ tall and features numerous options for capturing Anya's poses and personality. The figure comes with four optional expression parts and two pairs of optional hands, allowing you to recreate all of Anya's iconic expressions and poses.
A Must-Have for Any Spy x Family Fan
If you're a fan of Spy x Family, then this figure is a must-have for your collection. It's a beautifully crafted figure that is sure to impress even the most discerning fans.
Features:
High-quality materials
Incredible detail
Approximately 3.1″ tall
Numerous optional expression parts
Two pairs of optional hands
Specifications:
Material: ABS, PVC
Package: Window box
Age: 15+
Order yours today and bring the adorable telepath to your home!
Last updated on 10/05/2023 4:36 PM