Damian Desmond Spy x Family by Tamashii Nations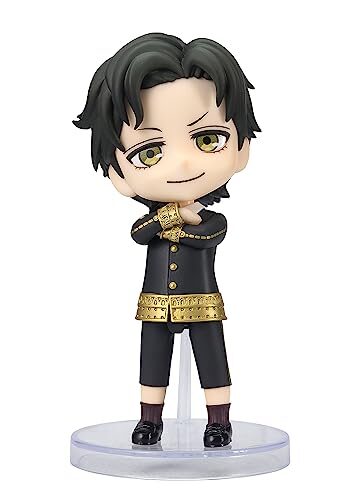 Introducing the Captivating SPY × Family – Damian Desmond Figuarts Mini Action Figure
Step into a world of wonder with the Bandai Spirits Figuarts Mini Action Figure collection. Your treasured characters are brought to life in irresistibly adorable palm-sized forms, featuring lifelike eyes and effortless posability.
Embrace the latest addition to the series – Damian Desmond from the celebrated "SPY x FAMILY" saga. Standing proudly at approximately 3.3″ tall, this meticulously designed figure encapsulates Damian's essence with remarkable precision.
Unleash your creativity with the included optional pair of arms, allowing you to personalize Damian's demeanor to match your imagination. Present him prominently using the provided stand, ensuring he takes the spotlight in your collection.
Whether you're a devoted follower of "SPY x FAMILY" or an avid collector of exquisite mini figures, the TAMASHII NATIONS – SPY × Family – Damian Desmond Figuarts Mini Action Figure is an indispensable addition to your repertoire. Don't miss the opportunity to own this work of art that captures the spirit of the series in every intricate detail.
Last updated on 10/05/2023 4:36 PM