Wonder Woman Justice League Action Figure by Tamashii Nations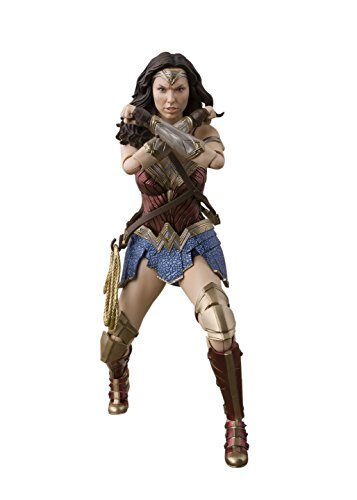 Power, grace, wisdom, wonder! The Amazon princess and legendary superhero Wonder Woman represents one of America's most popular heroes. Now, a figure of her as she appeared in the November 2017 film Justice League joins the S.H.Figuarts series!
This highly detailed action figure utilizes digital coloring to perfectly capture Wonder Woman as portrayed by Gal Gadot. It features a wide range of motion and poseability, thanks to its many joints and hidden articulation. The figure also comes with an optional pair of hands, an optional head, and a set of weapons (sword, shield, whip).
This is the perfect figure for fans of Wonder Woman and the Justice League. It's a must-have for any collector!
Features:
Digital coloring captures Wonder Woman as portrayed by Gal Gadot
Wide range of motion and poseability
Optional pair of hands, optional head, and set of weapons (sword, shield, whip)
Perfect for fans of Wonder Woman and the Justice League
Ages 15 and up
Product Dimensions:
Product Weight:
Last updated on 10/05/2023 4:32 PM