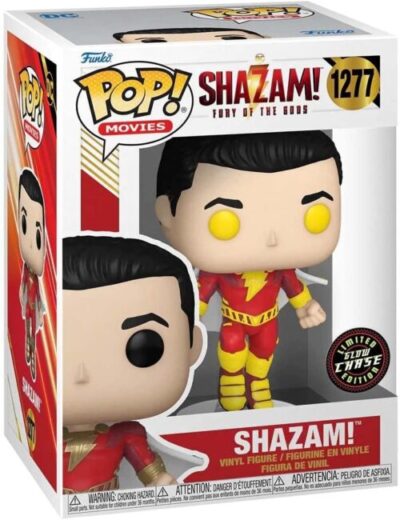 Greetings fellow nerds! Today, we're diving deep into the world of DC Comics and their latest addition to their movie universe: Shazam! Fury of the Gods. This highly anticipated sequel to 2019's Shazam! promises to be bigger, bolder, and even more epic than its predecessor.
For those who are unfamiliar with the character, Shazam is a superhero who possesses the powers of six legendary figures: Solomon, Hercules, Atlas, Zeus, Achilles, and Mercury. When a young orphan named Billy Batson utters the word "Shazam," he transforms into a mighty hero and battles evil forces.
Now, in Fury of the Gods, we see Billy (played by Asher Angel) and his superhero alter-ego Shazam (played by Zachary Levi) face off against an even greater threat: the villainous Hespera, played by none other than Helen Mirren. Alongside her sister Kalypso (Lucy Liu), Hespera aims to unleash chaos and destruction upon the world, and it's up to Shazam and his team of fellow superheroes to stop her.
What to Expect from Fury of the Gods
One of the great things about Fury of the Gods is how it expands on the world of Shazam and the DC Universe as a whole. We get to see more of:
The Seven Deadly Sins: The ancient embodiments of sin that serve as Shazam's enemies.
The Rock of Eternity: The magical realm where Shazam gets his powers from the wizard Shazam.
The Justice League: The team of superheroes that includes Superman, Batman, Wonder Woman, and more.
It's clear that DC is still trying to lay the groundwork for future movies and potential crossovers, and as a fan, it's exciting to see where they'll go next.
The Merchandise You Need to Get
But let's not forget about the merchandise! Shazam is a hero who loves to have fun, and there's no shortage of playful and quirky merchandise available. Fans and collectors have even more reason to get hyped, thanks to the release of some new merchandise tied to the film. Among the newest offerings are:
Funko Pop! figures of Hespera and Kalypso: These figures capture the distinctive looks and personalities of these new additions to the Shazam universe.
McFarlane action figures of Shazam and Hespera: These figures feature high-quality details and articulation, allowing you to recreate scenes from the movie or create your own adventures.
Lego sets of Shazam's lair and Hespera's temple: These sets let you build and play with some of the iconic locations from the movie, complete with mini-figures and accessories.
Conclusion
Shazam! Fury of the Gods is a movie that promises to deliver action, humor, and heart. Whether you're a fan of the comics or new to the character, you'll find something to enjoy in this sequel. And with some awesome merchandise to go along with it, you'll be able to show your love for Shazam in style.
What do you think? Are you excited for Fury of the Gods? What are your favorite Shazam merchandise? Let us know in the comments below!