Monkey.D.Luffy One Piece – Imagination Works by Tamashii Nations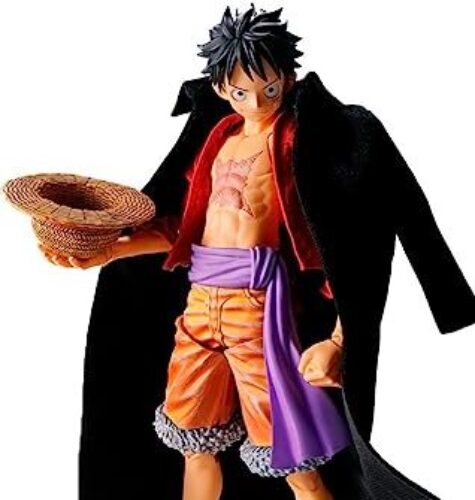 The Straw Hat Pirates' Captain in Stunning Detail!
This highly detailed figure of Monkey D. Luffy from the anime series "One Piece" is the latest addition to the Imagination Works series. It stands approximately 6.7″ tall and features Luffy in his signature pose with his straw hat and Gomu Gomu no Mi powers. The figure is made of high-quality materials and features incredible detail, capturing the essence of Luffy's charisma and determination.
A Must-Have for Any One Piece Fan
If you're a fan of One Piece, then this figure is a must-have for your collection. It's a beautifully crafted figure that is sure to impress even the most discerning fans. Order yours today!
Features:
High-quality materials
Incredible detail
Approximately 6.7″ tall
Multiple expression parts
Optional straw hat
Optional Busoshoku Haki arms and hands
Specifications:
Material: ABS, PVC
Age: 15+
Imagination Works Luffy is Headed Your Way!
The Imagination Works series brings two-dimensional characters to three-dimensional life in a 1/9 scale slightly larger than the "standard" 1/12. This Luffy figure is the third release in the series and features fine sculpting and detailed coloring to capture the ultimate essence of the character.
Order yours today and bring the Straw Hat Pirates to your home!
Last updated on 10/05/2023 4:35 PM